22 February 2017
Product
High Quality, Ease of Use, Functionality and Design: STIGA COMBI 40 AE, a four time winner of the PLUS X Award 2017
February 2017 –The international jury of the Plus X Award 2017 has awarded STIGA Combi 40 AE, the innovative 48V lawnmower, with four seals of endorsement in "High Quality", "Design", "Ease of Use" and "Functionality" categories, pointing it as one of the most outstanding products of the year.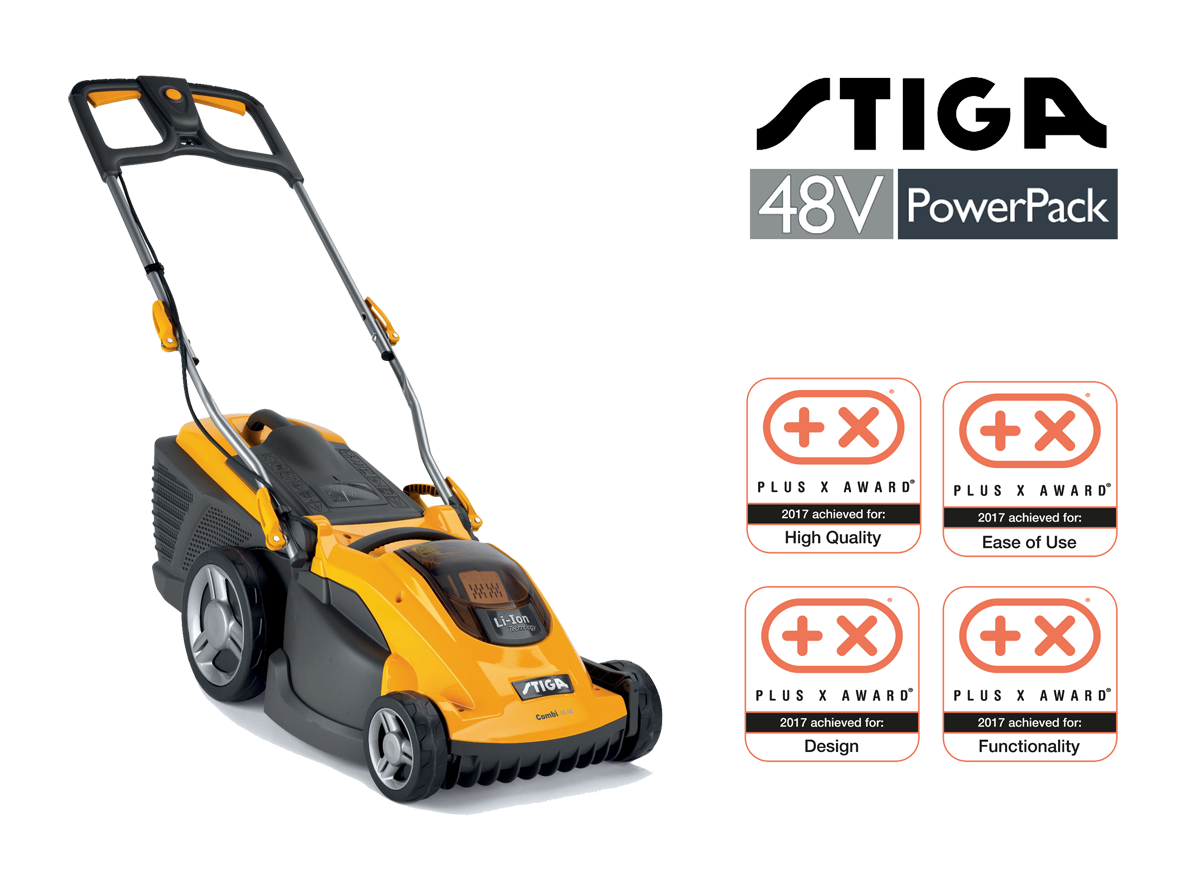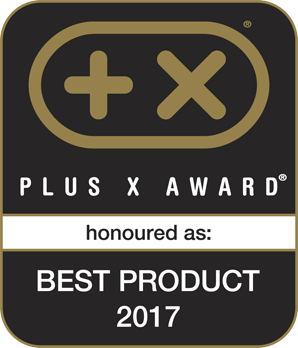 With more than 600 international brands participating, the Plus X Award is considered the largest innovation award for Technology, Sports and Lifestyle. With a jury of international and independent experts coming from 25 industries, its quality seals represent a substantial differentiation keypoint from the competition and are a powerful driver for end consumers. Plus X Award regulation requires that a product complies with high quality standards, with a long life-cycle and with a strain for innovation before being selected and being able to participate.
This year, STIGA battery Combi 40 AE lawnmower won 4 seals thanks to its extraordinary quality material, its outstanding design and an easy to use concepts. The rewards confirm the high quality that is characterizing all STIGA battery products, an environmentally-friendly product range including 24V, 48V or 80V products tailored to suit every garden size.
Discover more about the product here
More details on 2017 Plus X Award here
Update May, 2017 – In addition to all the seals of endorsements that Combi 40 AE received on last February, the jury finally honoured it of the "best product in 2017" label. This award is given on top for a product which received more individual category awards than other comparable products within its product category.