23 June 2022
NewsProduct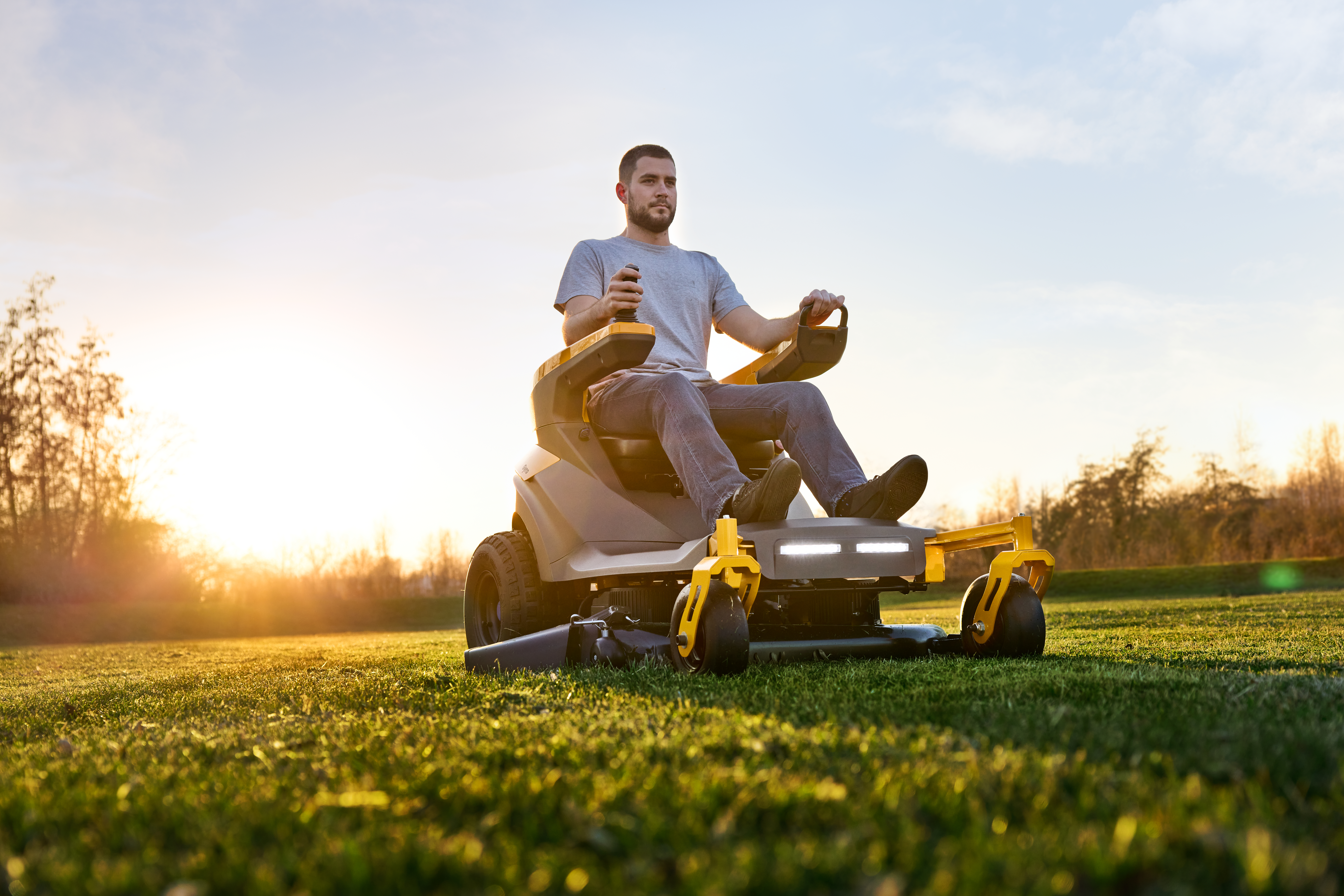 STIGA Gyro establishes a completely new category of battery-powered sit-on mowers for challenging areas, unbeatable productivity and extra driving pleasure.
STIGA presents Gyro: an absolute world first in the domestic garden industry, launching an entirely new category of battery-powered sit-on platforms. Designed around the user, Gyro is setting a new standard in the gardening experience. Completely in tune to the needs of modern consumers, Gyro embodies the ultimate combination of powerful cutting performance, superior ergonomic design and unsurpassed maneuverability. Gyro is powered by STIGA ePower battery technology, is suitable for large and complex gardens and can handle areas of up to 8.000 square meters.
STIGA Gyro – changing the game in mowing experience
Powered by STIGA eMotion Technology – a unique electronic system developed to effortlessly govern direction, steering and speed – Gyro offers an extremely precise joystick mounted on the armrest, which controls the vehicle and guarantees a particularly enjoyable ride.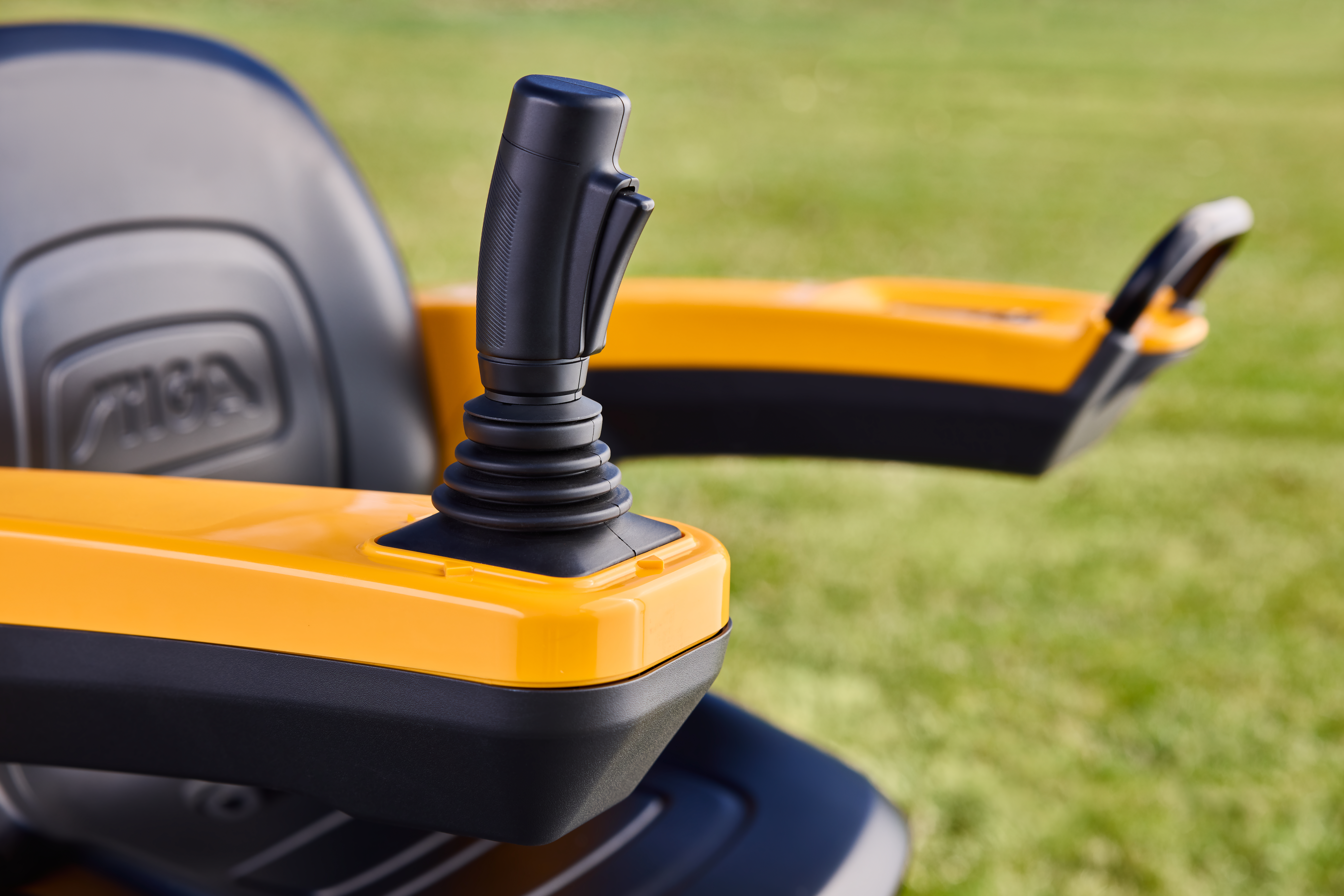 Agility, control and precision meet best-in-class safety and comfort guaranteeing STIGA cutting excellence.
The precision control and 360° turning radius facilitates mowing particularly close to the edges along bushes or lawns while simultaneously ensuring the best-possible visibility over the broader mowing area. 
According to working intervals and low conditions, Gyro allows to select different speeds for both mowing and driving modes. Three different blade rotation speeds also allow the user to adjust the mowing performance to the desired conditions and conveniently adjust the mowing deck directly from the seat. The robust chassis and sophisticated design provides Gyro excellent stability and balance, even when operating on slopes or uneven surfaces, resulting in a safe and comfortable ride. Designed with the needs of even the most discerning users in mind, Gyro offers maximum operating and driving comfort, ergonomic design, safety and a proven, convincing efficiency. 
The synergy between ePower, eMotion and STIGA Direct Drive motors creates a unique combination of proven technologies and compelling innovations to take lawn mowing to a whole new level, thanks to the fact that each rear wheel is driven by a self-contained electric motor, rendering easier handling and greater driving precision.
Discover more here.