23 June 2022
NewsProduct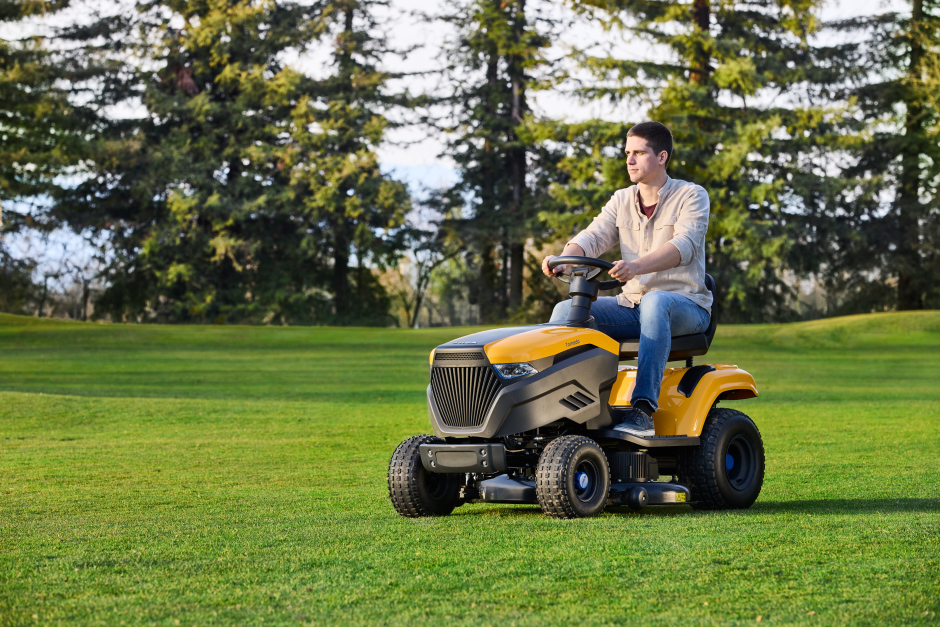 Meticulously engineered, the new electric tractor offerings are the industry's first fully button-operated tractor with collector. 
STIGA revolutionizes the world of garden tractors with the launch of STIGA battery-powered tractors:  the "STIGA series 7 electric tractors". As the industry's first fully button-operated lawn tractors, these innovative machines are the ideal solution for very large surfaces and are available in versions that feature either collecting or side-discharge ability, both underpinned by STIGA's renowned lawn-care technology and benefits of battery power.
Operated with a premium ePower battery, the two ride-on mower models have the ability to cover large spaces with just one charge, offering an unparalleled battery autonomy. Indeed, the Estate model – which offers a collecting feature – has a running time of 110 minutes, reaching up to 7000 square-metres with just one charge, the largest working area ever covered across the industry. On the other hand, the side-discharge Tornado model can cover up to 7500 square-metres in 110 minutes.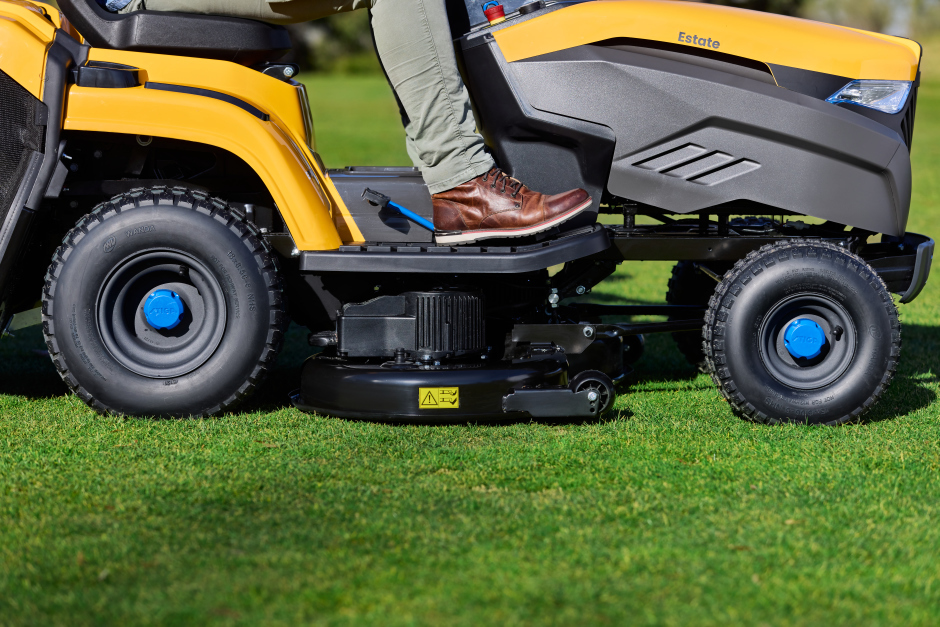 Simplicity with the push of one button and one pedal
STIGA's engineers have designed the new models with simplicity in mind: indeed, being fully electric means the user does not need to use multiple, levers or complicated procedures. Through the intuitive STIGA dashboard, the driver can manage the full range of functions directly from the driver's seat with only one touch. From starting up the machine, through to adjusting the blades' speed, adjusting the cutting height, and all the way to emptying the collection bag, all operations are effortlessly carried out. Furthermore, the STIGA electric tractors are equipped with a Bluetooth module that connects the machine's electronic "brain" – the STIGA Vehicle Management System – with the smartphone, in turn creating a seamless connection to the STIGA.GO App. With this function, a user's phone works as a true virtual dashboard, illustrating all key information during the lawn-care session. Moreover, thanks to STIGA's unique electric powertrain and One Pedal Drive system, just one pedal is enough to operate the entire electric tractor with smooth acceleration, deceleration and effortless parking.
Unrivalled comfort and best-in-class performance
The two STIGA patented blade motors perform a precise, neat and efficient cut. Additionally, users can enjoy a pleasant ride even during longer sessions thanks to a comfortable sitting design coupled with the fact that the electric battery technology generates less vibrations, noise, and no fumes or unpleasant smells. Furthermore, the machine's cutting deck and blade positioning and orientation improves the cut's uniformity, while its central tunnel design boosts bagging performance and helps prevent chute-blockage. And, last but not least, the collection bag has been created with a wedge-shape allowing it to pack to capacity and facilitate efficient emptying operations.
Discover more here.