14 April 2017
Product
The jury has reached its decision: after assessing several products from all over the world, they awarded the distinction of "Red Dot 2017" to the lawn tractor STIGA Tornado Pro 9118 XWS. The expert committee for the Red Dot Award Product Design 2017 has recognised, with the international seal of quality, the outstanding design of the STIGA lawn tractor.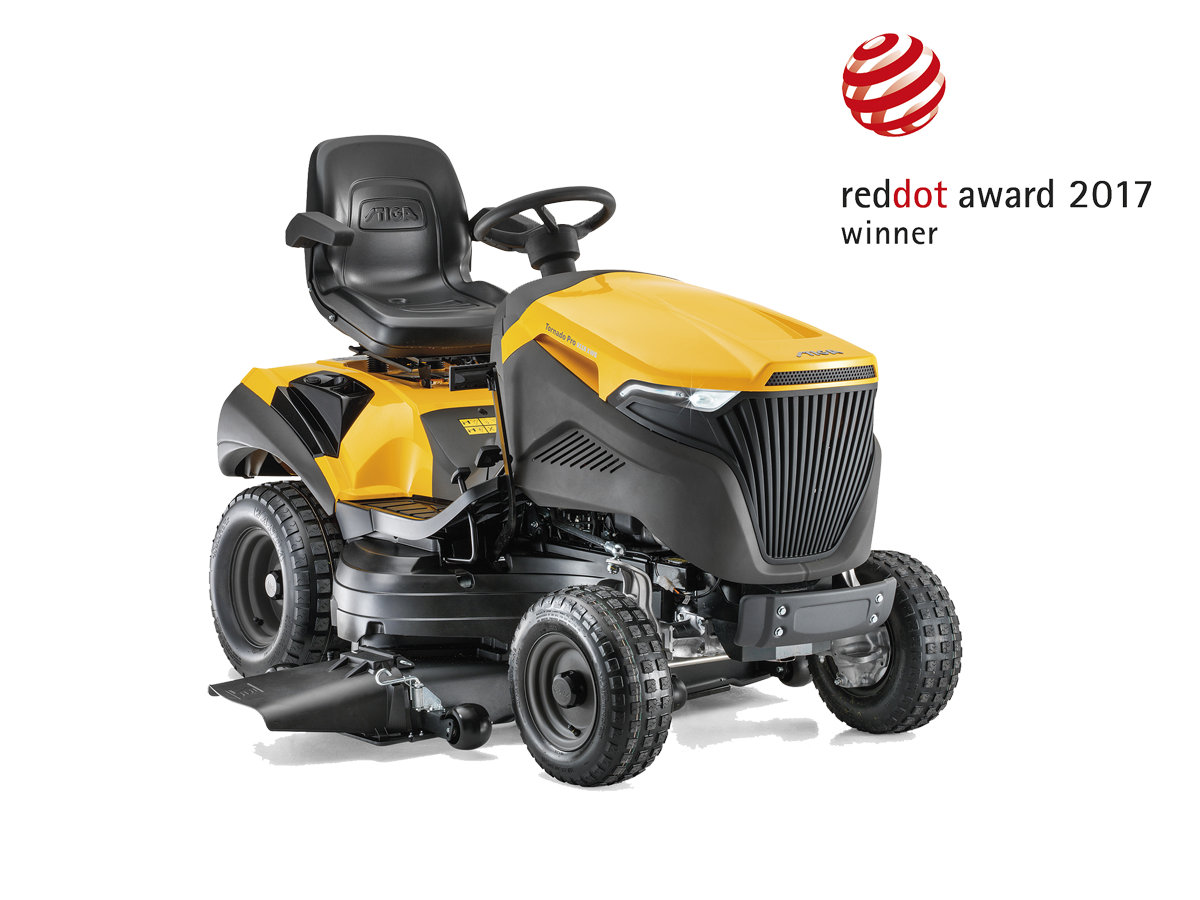 The international competition involved manufacturers and designers from 54 countries, belonging to different industries, with a jury consisting of a committee of 40 independent designers, design teachers and specialised journalists, who tested, discussed and assessed each individual product.
The award has a special meaning for STIGA, a recognition of our constant effort in keeping consumers' needs as the driving force of our product development. We always strive to balance performance with functionality to provide easy-to-use products that best fit users' needs. STIGA Tornado Pro 9118 XWS represents the synthesis of sturdiness, power and solidity with an innovative design: the bonnet combines an appealing layout with brand new LED technology headlights that provide you with constant comfortable light conditions. Its 15 L fuel tank enables longer working sessions, avoiding frequent refuelling interruptions, while its cruise control allows you to set a constant speed. With the multifunction display, you can easily monitor working parameters such as battery, oil, fuel level and engine RPM for real time control of your lawn tractor. Stiga Tornado Pro 9118 XWS 4WD has been designed for intensive and demanding work in large gardens, thought through for gardeners who need to cut lawn faster and more easily, even on rough terrains. For these terrains it is provided with a 4WD front axle and a 118 cm cutting deck with three untimed blades and six antiscalp wheels. A battery charger and trailer hitch are also included, together with the mulching kit: you can decide the cutting method you prefer at any time, switching from side-discharging to mulching by simply mounting the kit provided.
For further information:
Francesco Baldissera – Group Marketing and Communication Manager