9 July 2019
Marketing
Organized for over 15 years by the magazine JARDINERIES, the annual challenge "Trophée Jardinplus" rewards the best suppliers in the garden machinery industry.
Purchasers and decision makers of all types of plants (garden centers, LISA, GSB, GSA and e-commerce) expressed themselves and voted.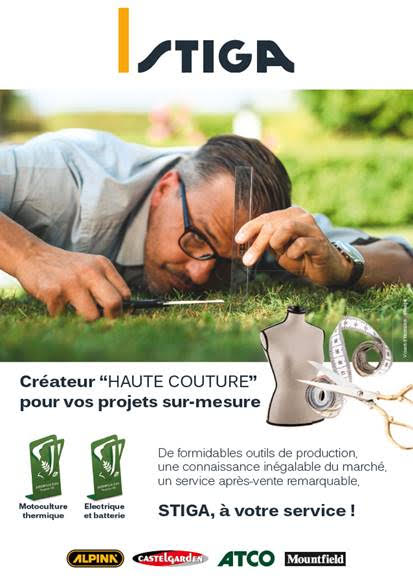 It is with great pride that STIGA France and all its employees announce, they have obtained 2 trophies!
Best supplier for battery and electric lawn mowers
Best supplier for petrol lawn mowers
A trophy of honor was also awarded to Sabine Langenfeld, to pay tribute to her investment and dedication throughout her professional career to the garden world.