2 September 2019
Corporate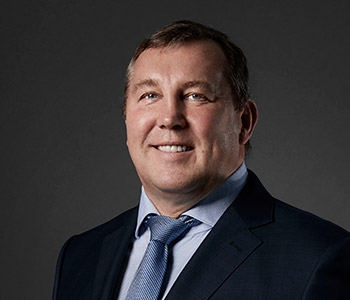 STIGA Group is pleased to announce the appointment of Sean Robinson as its new CEO, replacing Georg Metz, who is retiring from the Company after 10 years as CEO and more than 40 years in the industry.
In addition, Sean will be appointed Chairman of the Board of Directors of STIGA S.p.A. and Executive Director of STIGA C and STIGA S.A. boards.
"For 10 years Georg has been an outstanding leader of our business. On behalf of everyone at STIGA I would like to place on record my profound gratitude for everything that Georg has done for the company during his tenure as CEO" – commented Mr. Laurence Raven, Chairman of the Board of STIGA Group and representing its most important shareholder. 
"I am absolutely delighted that Sean has agreed to become the new CEO of the Group" – said Mr. Raven – "Sean brings a wealth of experience to the role, having held leadership positions in businesses operating across a variety of industries in many countries all over the world. In recent months, he has also made a significant contribution to the development of STIGA's long term business strategy as the company embraces the evolutionary change taking place in the markets in which we operate."
Sean is English, but from his professional life a truly cosmopolitan senior executive manager who covered many important roles in different high-level managerial positions within leading international companies.

"The Board looks forward to working with Sean as we progress towards the delivery of this strategy and is highly confident that under his leadership, STIGA will prosper long into the future."- finally commented Mr. Raven.